Marshall Mobile Food Bus Summer Schedule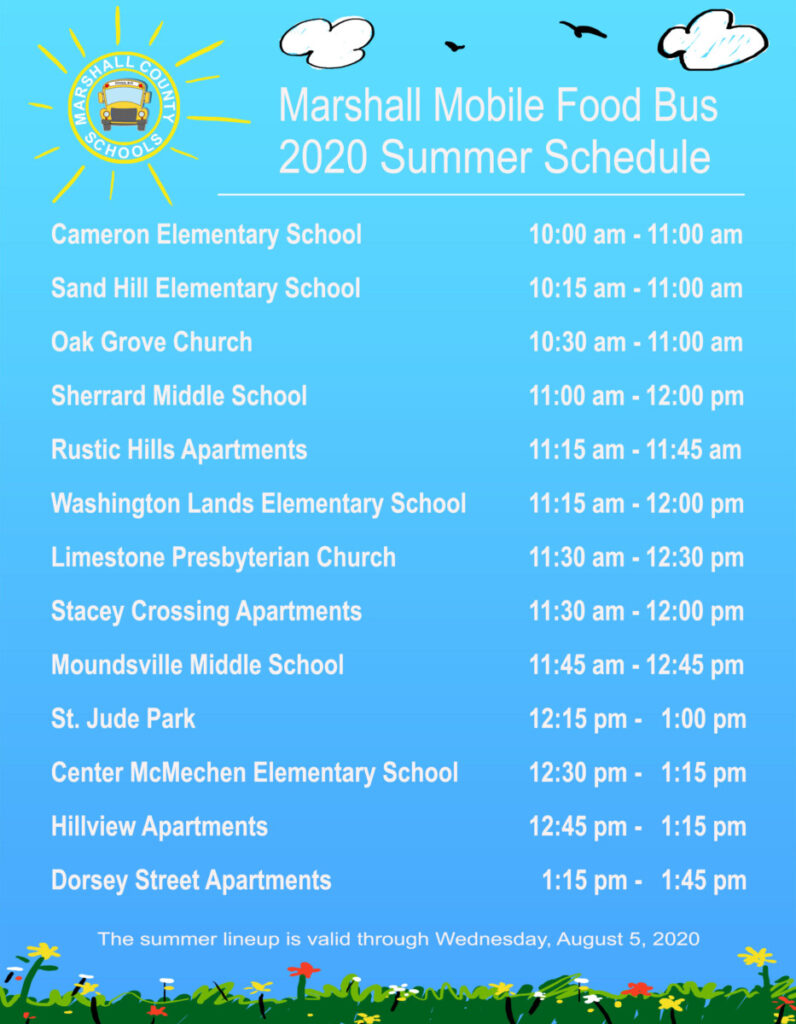 The Marshall Mobile Food Bus will continue to make weekly stops at various locations in Marshall County during the summer break from school.
Students or parents can pick up food every Wednesday. The locations remain the same while several stops have a time change. The new schedule goes into effect on Wednesday, June 3, 2020.
The Marshall Mobile Food Bus will visit the following neighborhoods, once a week, with enough supplies for each student to use until the next delivery.
Food distribution will be conducted with limited interaction. When picking up the necessities, students and their families must stay in their vehicle. Walkers will form a line and be at least 6 feet from one another.
For more information about the Marshall County Summer Food Program, please call Child Nutrition Director Debbie Derico at 304-843-4400 extension 346.
A nutritious meal is important for children to learn, play and remain active during the summer months. Remember, "Hunger Doesn't Take a Summer Vacation."
The Marshall Mobile Food Bus summer lineup is valid through Wednesday, August 5, 2020.