Mathletes Compute at Marshall County Event
Students in 4th through 8th grades put their "mathletic" skills to the test during the annual Marshall County Math Day competition at Sherrard Middle School on Saturday.
Approximately 130 students competed in categories ranging from mental math, mental estimation, measurement estimation and short answer. Participants also took a written test.
Students who placed 1st through 4th in each division advanced to Regional Math Day on Saturday, March 24, 2018 at Wheeling Park High School.
4th grade Winners (L to R)
Back Row:  Kaylee White (3rd), Kayden Knapp (4th), Libby Wojtaszek (Alternate)
Front Row:  Samuel Hanning-Keyser (1st), Jasper Murrin (2nd)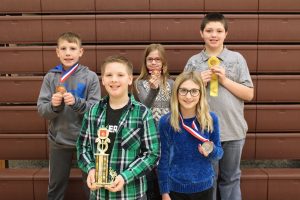 5th grade Winners (L to R)
Back Row:  Waylon Wyckoff (3rd), Morgan LaRue (4th), Landon Morgan (Alternate)
Front Row:  Maverick LeMasters (1st), Tori Finley (2nd)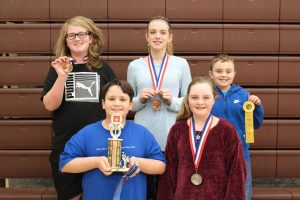 6th grade Winners (L to R)
Back Row:  Jordan Wyatt (3rd), Megan Williams (4th), Connor Dorsey (Alternate)
Front Row:  Nate Smith (1st), Lillian Roman (2nd)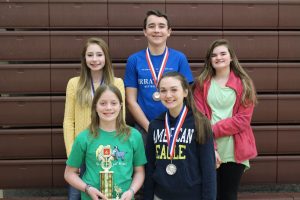 7th grade Winners (L to R)
Back Row:  Jenna Vucelik (3rd), Braden Whitelatch (4th), Natalie Briggs (Alternate)
Front Row:  Katrina Perry (1st), Sybil Willis (2nd)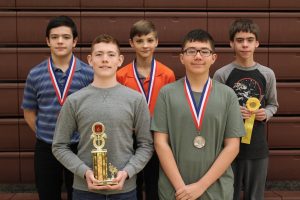 8th grade Winners (L to R)
Back Row:  Ben McCardle (3rd), Jackson Thomas (4th), Russell Dillion (Alternate)
Front Row:  Fred Carroll (1st), Nate Flowers (2nd)